Miss Trash Bin 2019: HellieMae - Possum Mug by Sara Bowen and Logan Tanner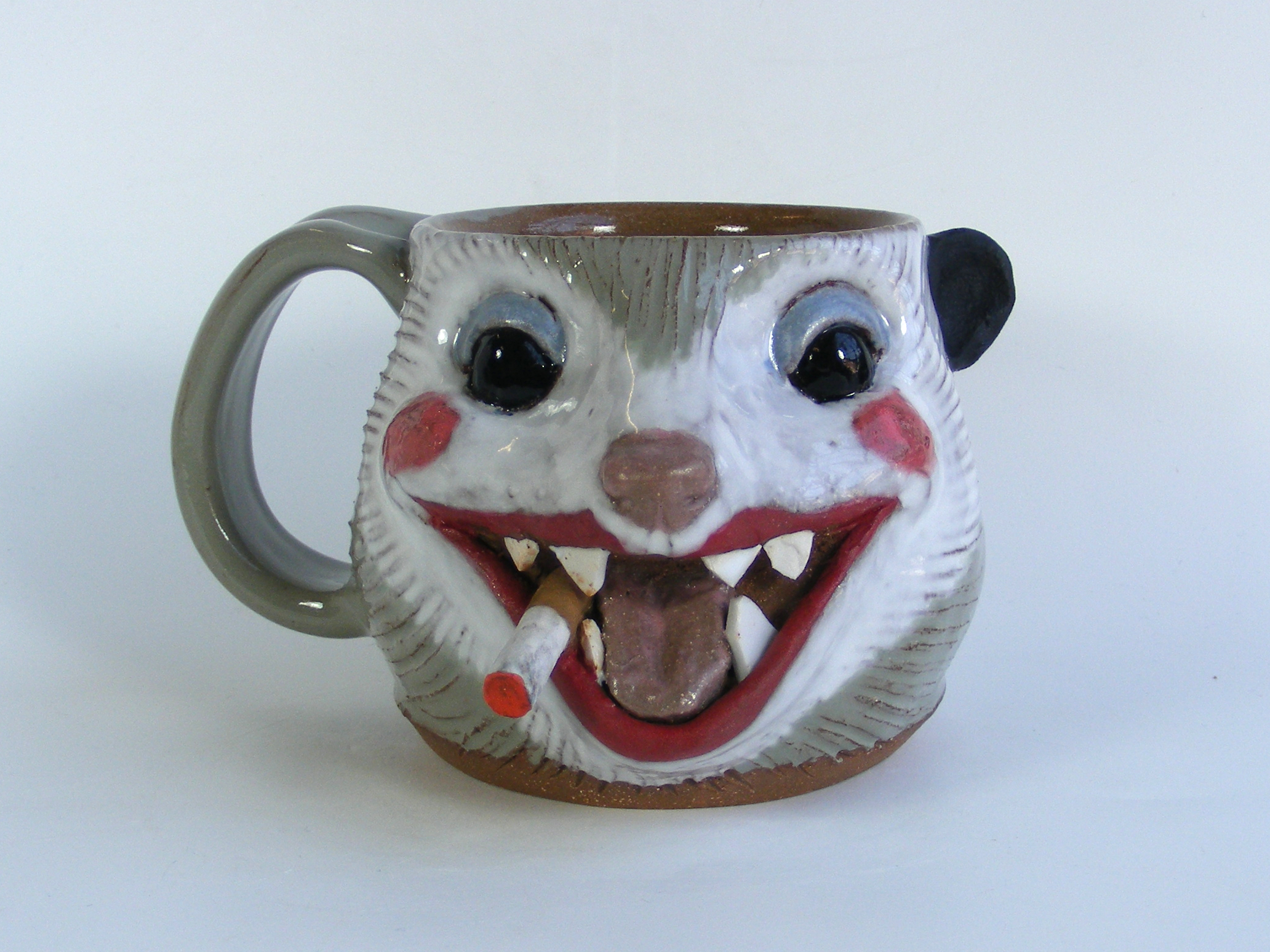 Miss Trash Bin 2019: HellieMae - Possum Mug by Sara Bowen and Logan Tanner
Sara threw the mug on the potter's wheel, trimmed the bottom, and added a handle, then Logan sculpted the face and extra details, like a hand-sculpted, half-smoked cigarette and meticulously chosen porcelain shards inserted for teeth.
We use food-safe glazes over brown stoneware, and though our materials are dishwasher and microwave safe, we suggest being extra careful with this mug.
Holds about 12 ounces.